A seminar room with a completely new concept and design, with an awesome interior design, state of the art technology and more opportunities for organizing a great meeting. The bright seminar hall allows you to organize conferences, seminars, meetings, birthdays and other events.
The hall fits comfortably up to 120 people.
The hall furniture can be moved according to the event specification.
The hall has adjustable lighting and temperature.
The hall has high quality sound system, speaks are located on the walls.
Included in the hall pricing are video projector, screen, paper board and wired and wireless internet connectivity.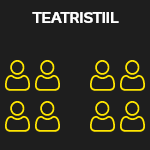 Theatre style 110 people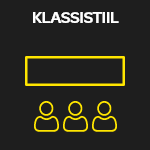 Classic style 88 people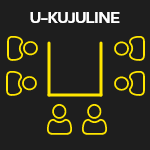 U shaped 40 people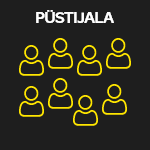 Standing presentation 120 people