Hotel Lydia
Hotel Lydia, the 4-star superior hotel that combines the atmosphere of the Old Town with modern architecture, is located on the slope of Toomemägi, behind Tartu Town Hall Square.
The hotel has a spa-lounge, which offers a variety of saunas and other relaxation options,
a fitness-club, restaurant Hõlm, a lounge for meetings and an event centre equipped with
state-of-the-art audio, light and video solutions.

The historical location of the 4-star superior hotel and the personal service it offers make it an excellent place for business, conference, and holiday trips.

Booking: reception@lydia.ee, tel:+372 733 0377
Room prices include rich buffe- breakfast in restaurant Hõlm and unlimited spaa-lounge and fitness-club visiting.
Check in at 15:00, check out at 12:00
More info: https://lydia.ee/
Booking: https://hotelwebsitebooking.com/lydia/rooms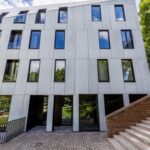 Restaurant Hõlm in Lydia hotel
Hõlm is a restaurant that belongs to the best restaurants in the Baltic and Nordic region according to the gastronomical guide White Guide Baltic 2018 and White Guide Nordic 2017. It is a place where everyone feels welcome. Its kitchen, led by head chef Lauri Ülenurm, creates unforgettable dining experiences in which every detail is carefully considered, painstakingly prepared and lovingly presented.
More info: http://holmrestoran.ee/
Booking: https://book.dinnerbooking.com/ee/et-EE/book/table/pax/1983/2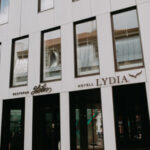 Dorpat Hotel
A three-star superior hotel, the Dorpat is situated in the Emajõe business quarter in the very heart of Tartu. Its contemporary design, professional service and attractive location make the Dorpat a desired destination for guests from near and far.
Two of the biggest attractions in the city are just a stone's throw away – the Aura water park and the Ahhaa Science Centre. The hotel is also an easy stroll from the Old Town, the Vanemuine theatre and concert hall, the main building of the University of Tartu and major shopping centres. Many rooms enjoy views over the city or the Emajõgi River – scenes of Tartu you'll never forget!
More info: https://www.dorpat.ee/
Booking: https://www.dorpat.ee/et/majutus-tartus/

Booking: info@dorpat.ee, tel: +372 733 7180
Check in at 15:00, check out at 12:00


Herb spa in Dorpat hotel
At the coast of beautiful Emajõgi and under the chestnut trees, Herb Spa in Tartu offers worthy peace and privacy. Our carefully selected rituals help you to relax and find balance. In the spa, ancient traditions, modern wisdom and dignified service are in harmony. Herb Spa – For Peace of Mind!
More info: https://herbspa.ee/
Booking: https://herbspa.ee/hoolitsuste-broneerimine/


Hotell Sophia
Hotel Sophia was established with the aim to combine great hotel experience with good prices. The aim is to provide visitors with more than simply accommodation, be it a holiday, business or conference trip. Therefore, we have drawn together innovative ideas and thoughts, inspired by a smart and active lifestyle.

More info: https://sophia.tartuhotels.ee/en/
Hotel reception: sophia@tartuhotels.ee ja (+372) 638 0850
Check in at 15:00, check out at 12:00.